[ad_1]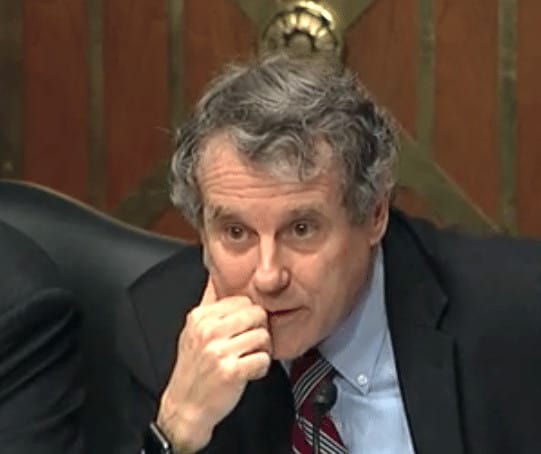 Senator Sherrod Brown, the incoming Chairman of the Senate Banking Committee, will be holding a hearing on the GameStop – Reddit phenomenon, according to a tweet.
Senator Brown said it was time for the SEC and Congress to make the economy work for everyone while castigating Wall Street, worrying about rules only when they get hurt.
People on Wall Street only care about the rules when they're the ones getting hurt.

It's time for SEC and Congress to make the economy work for everyone.

As Incoming Chairman of the @SenateBanking Committee, I will be holding a hearing on the current state of the stock market. https://t.co/V9Hzp26jRT

— Sherrod Brown (@SenSherrodBrown) January 28, 2021
Trading in shares in GameStop (NYSE:GME) went hyperbolic this week as traders chatting on Reddit in forums like Wallstreetbets decided to initiate a short squeeze – targeting sophisticated hedge funds that have shorted the shares in the company, as well as certain other securities. In brief, the strategy worked as the punters stole a page from the pros and use their aggregated clout to drive the share price from just a few dollars to hundreds of dollars. While no firm amount of losses by the hedgies have been shared it has been widely reported that short-sellers have had to close out their positions as the stocks rocketed higher.
Meanwhile, Robinhood, one of the most popular trading platforms for younger investors, has taken dramatic moves to scale back in the trading of shares in GameStop as well as AMC Entertainment and other shorted firms. The decision to unilaterally manipulate accounts has been condemned by some on Twitter.
In fact, a recent tweet indicated that Robinhood had allegedly closed out a position in Gamestop without approval by the account holder.
It just keeps getting worse, now robinhood auto-selling people's GME positions, this is wholly unacceptable.

If this was crypto and you held your own keys this would be impossible – exit the legacy financial system as soon as you can #Bitcoin . https://t.co/ozwhIyURxm

— Jon ShapeShift (@ShapeShiftCOO) January 28, 2021
An action like this is certain to enrage impacted Robinhood users. As Robinhood is said to be planning a public float, the Fintech may be offending its most dedicated ambassadors at a strategically poor moment as it moves to IPO.
Meanwhile, the debate rages as to who will actually bear the brunt of this extreme volatility with some gleefully seeing wealthy Wall Steet hedge funds scrambling to cut losses and others worrying that retail money may get lost. Perhaps the worst thing that could happen is additional regulation emanating from Congress. Something that rarely hits a bulls-eye – especially in financial services.


[ad_2]

Source link