[ad_1]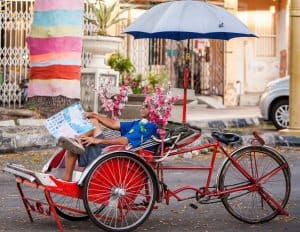 Malaysia-based CapBay, a peer to peer (P2P) supply chain financing platform, has reportedly acquired $20 million in capital via its Series A round.
CapBay's investment round saw contributions from existing investor KK Fund, a Singapore-headquartered VC firm that makes investments in startups or early-stage initiatives across the Southeast Asia region with a strong presence in Malaysia over the past few years. CapBay had previously acquired nearly $500,000 in funding during a seed round that was led by KK Fund back in 2017.
Other Malaysia-based investors in CapBay's round include several angel investors with experience in finance, tech, and early-stage or startup ventures.
CapBay stated that the funds raised would be used to enable more efficient financing and for the platform's market expansion so that it can reach more investors and underserved SMEs.
Last month, CapBay had revealed that it provided RM 100 million (appr. $24.7 million) in capital across 500 investment notes via its P2P platform since launching operations back in March 2020. CapBay confirmed that it has facilitated over RM 800 million (appr. $197.8 million) across 10,000 different transactions covering small businesses.
CapBay is also expanding investment opportunities for peer to peer investors on its platform via its partnerships with various institutions. The platform reportedly became the first and only Fintech solution provider to be selected to be part of national telecommunications firm Telekom Malaysia Bhd's (TM) Vendor Financing Program, called PERINTIS, in September 2020.
The partnerships between leading institutions and CapBay will allow P2P investors to make investments alongside institutional investors in a relatively safer asset class that's backed by corporate receivables and the government.
CapBay has also teamed up with Kenanga to launch the very first Islamic supply chain finance Fintech platform in Malaysia. CapBay has also invested in the Shariah-compliant supply chain finance sector via the Kenanga Capital Islamic Sdn Bhd (KCI) acquisition.
Ang Xing Xian is now serving as the Chief Executive of KCI. He will be focused on further expanding the business and integrating with CapBay's technology.
As covered in December 2020, CapBay had reported providing nearly $25 million in financing since March 2020.
CapBay is notably a part of the second group of P2P license recipients in Malaysia (in 2019). The first batch of authorized platforms had been announced in November 2016.
Wong Jian Eu, CapBay's Head of P2P, noted that his organization is quite pleased to achieve the milestone, especially during these unprecedented times. Wong added that his team has done well in a challenging environment – which indicates that they're quite capable of providing sustainable growth options for their SME clients and investors. He also mentioned that CapBay remains focused on providing "high-quality" investments for their platform investors.


[ad_2]

Source link