[ad_1]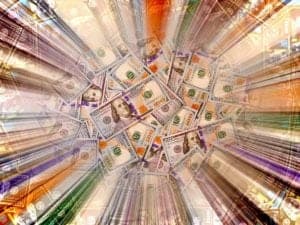 The US Federal Reserve has announced that more than 110 organizations will participate in the FedNow Pilot Program.
FedNow is a payments initiative to speed up payments and transfers. A consultation with a variety of stakeholders took place in 2018 with the concept of FedNow emerging as a new interbank real-time service seeking to support instant payments in the United States.
Esther George, President and CEO of the Federal Reserve Bank of Kansas City and executive sponsor of the Federal Reserve's payments improvement initiatives, stated:
"We're gratified by the industry's tremendous interest and willingness to devote time and energy to help us develop the FedNow Service. As a result, we've adjusted to accommodate more participants than we originally planned."
The FedNow Pilot Program seeks to help shape the product's features and functions, provide input into the overall user experience, ensure readiness for testing and be the first to experience the FedNow Service before its general availability. In the initial advisory phase, participant input will help to further define the service and adoption roadmap, industry readiness approaches, and overall instant payments strategy.
In addition to expressions of interest from eligible financial institutions and processors, the Federal Reserve said it received more than 80 submissions from organizations that provide payment systems and services for financial institutions and end-users or that are interested in implementing instant payments to meet business or consumer needs.
In response to this interest, the Federal Reserve said it is creating an "ecosystem participant" program beginning later in 2021. Among other activities, ecosystem participants will provide feedback on specific features and use cases and help support end-to-end testing of solutions leveraging the FedNow Service, in coordination with corresponding financial institution partners. Their participation is expected to help drive adoption, innovation, and breadth and depth of end-user solutions over time. Additional details will be announced soon.
The list of participants in the pilot program is below.
1st Source Bank
ACI Worldwide Corp.
Alloya Corporate Federal Credit Union
American Express National Bank
American Savings Bank
American State Bank
Aptys Solutions
Atlantic Community Bankers Bank
Bank of Hawaii
Bankers' Bank
Bankers' Bank of Kansas
Bankers' Bank of the West
BMO Harris Bank
BNY Mellon
BOC Bank
Bridge Community Bank
Bryant Bank
C&N
Capital One Financial
Catalyst Corporate Federal Credit Union
Citi
Citizens Bank of Las Cruces
Citizens National Bank
Clear Mountain Bank
Commerce Bank
Computer Services Inc.
ConnectOne bank
Corporate America Credit Union
Corporate Central Credit Union
Corporate One Federal Credit Union
DHI Computing Service Inc. DBA FPS GOLD
Eastern Corporate Federal Credit Union
Excite Credit Union
F&M Bank
Fairwinds Credit Union
Farmers & Merchants Bank
Farmers Insurance Federal Credit Union
Fidelity Information Services, LLC
Finastra
Finxact
Finzly
First Bank
First Citizens State Bank
First Foundation Bank
First Hawaiian Bank
First Internet Bank of Indiana
First National Bankers Bank
First Republic Bank
FirstBank
Fiserv Solutions, LLC
Freedom Bank
Goldman Sachs
Green Dot Bank
HawaiiUSA Federal Credit Union
Heritage Bank
High Plains Bank
Horicon Bank
HSBC Bank USA
INB, N.A.
Jack Henry & Associates
John Marshall Bank
JP Morgan Chase
Juniper Payments
Lakeview Bank
Langley Federal Credit Union
Liberty Bank for Savings
Mediapolis Savings Bank
Mercantile Bank of Michigan
Michigan State University Federal Credit Union
Midwest Independent Bankers Bank
Millennium Corporate Credit Union
North American Banking Company
North Carolina Community Federal Credit Union
North Salem State Bank
NorthCountry Federal Credit Union
Oakworth Capital Bank
Open Payment Network
Pacific Coast Bankers' Bank
Penn State Federal Credit Union
Peoples National Bank, N.A.
Premier Bank
Quad City Bank & Trust
Regions Bank
Salem Five Bank
Service One Credit Union
SHAZAM, Inc.
Silicon Valley Bank
Star One Credit Union
Organizations T-W
Temenos Headquarters S.A.
Texas Brand Bank
Texas First Bank
The Bankers Bank
The Bankers' Bank of Kentucky
The Callaway Bank
The Citizens Bank of Edmond
The Farmers Bank of Appomattox
Tri Counties Bank
UMB Bank, n.a.
United Bankers' Bank
University Bank
University of Michigan Credit Union
Veridian Credit Union
Vizo Financial Corporate Credit Union
Volante Technologies, Inc.
Volunteer Corporate CU
VSoft Corporation
Waldo State Bank
Wells Fargo Bank, N.A.
Wells River Savings Bank
Westside State Bank


[ad_2]

Source link