[ad_1]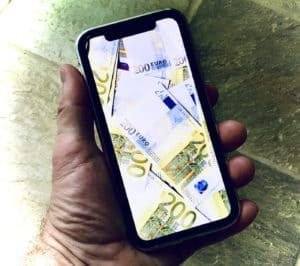 kevin., a Lithuania-based Fintech startup, has raised €1.5 million in seed funding to further develop its "first of its kind" P2D2 product for mobile payments. kevin.'s solution is a PSD2-based open banking API that has been used to directly compete with card networks for mobile payments from pre-linked bank accounts. The additional capital will be utilized to roll out the service to new markets. kevin. currently provides open banking payments infrastructure in the Baltics, Poland, the Netherlands, and Portugal, and plans to enter 15 more European markets in 2021, according to a company release.
kevin.'s solution enables merchants to accept payments directly from bank accounts via an API for services like parking, taxis, car-sharing, deliveries, and insurance. This directly competes with card networks for this type of payment.
The company explains that payment initiation using PSD2 still requires several authentication steps, but by using kevin.'s infrastructure consumers may expect payments for these services to be handled in the same way as cards.
"Requiring authentication every time a customer makes a €2 parking payment is not competitive, so service providers stick to cards, but there's a downside. With a typical flat charge per payment of €0.07, plus an additional charge of around 1%, companies providing low-priced services like parking can end up paying up to 10% to card networks per payment," said Tadas Tamošiūnas, co-founder and CEO of kevin.. He added that kevin. allows users and merchants treat bank accounts like credit cards.
The company explains that customers link their account to a service provider's app once, and after that, there is no need for authentication for every transaction. This is achieved through an API that works on kevin.'s infrastructure. This infrastructure operates in the background just like a card network, and the end-user experience is the same as that of using a payment card.
Pavel Sokolovas, co-founder and COO at kevin. said their focus from the beginning has been to use PSD2 in the same way as a payment card for these kinds of transactions.
"This is a first step, and shows that it is possible to use PSD2 not just for online payments, but also in sectors that currently depend on expensive acquiring methods," said Sokolovas. "While we are taking on the card networks, we are also gaining their recognition – we recently won the Mastercard Lighthouse program in the Baltics."
The cost per transaction for companies using kevin. is said to be up to 10 times lower than with card networks. The biggest parking operator in the Baltics, UniPark, has been one of the first companies to integrate kevin. in its app. On average, UniPark pays 80% less for acquiring services per transaction than with a card network. As opposed to paying an interchange fee, they now pay a very small fee per API call.
"In a few months, we plan to launch more products and to take even more of the card scheme pie. We will be targeting areas where card networks are traditionally strongest, including point of sale payments in physical stores," added Sokolovas.
To date, kevin. has secured €3.4 million in funding, including €400,000 in pre-seed investment from Startup Wise Guys and €1.5 million in angel investment.


[ad_2]

Source link