[ad_1]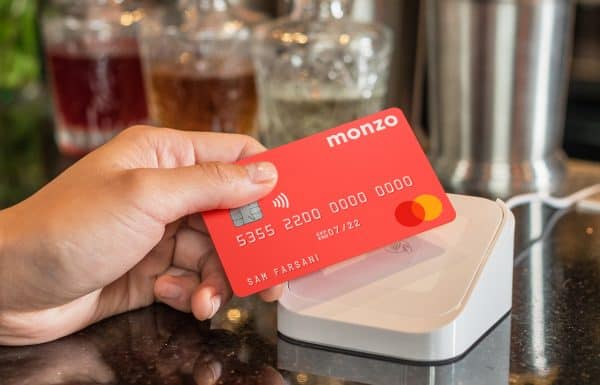 UK-based challenger bank Monzo is reportedly struggling to maintain operations and may be trying to avoid the same fate as digital bank Xinja which was recently forced to shut down permanently.
Fintech analyst Katherine Long from GlobalData recently noted that Monzo has turned into an "increasingly expensive charitable cause for the UK market."
As first reported by AltFi, comparisons can be made between the challenges faced by Australia-based digital bank Xinja that led to its exit from the market and the struggles of UK's Monzo, according to Long.
She pointed out that the apparent lack of focus on key revenue-generating products and services, and the reluctance to properly incentivize clients to "pursue mutually beneficial outcomes" could be the main reason why both companies experienced challenges.
Long's research study—titled, Beyond the Hype: Insight into Digital Challenger—notes that digital bank Xinja's fairly high deposit rates, while not being able to redeploy its capital in the form of loans, isn't too different from Monzo's situation.
Long claims that Xinja didn't prioritize in the beginning (when it should have). It also attempted to establish a "sustainable future" with various revenue-generating products, but it was then "too late when it finally dawned that it needed personal loans and wealth services instead."
Long added:
"For Monzo, the problems are only slightly different – though not much better… creating a leading current account product that generates practically no revenue, either from merchant or marketplace fees."
Monzo's FY 2019 results were released in July of 2020. They revealed that the digital bank recorded £113.8 million in losses and revenues of only £67.2 million, with the neobank's directors and auditors EY cautioning that the financial results had "material uncertainties, which may cast doubt over the Group's ability to continue as a going concern."
But unlike Xinja's major interest costs to its clients, most of Monzo's business operating costs have reportedly come from recruiting new talent, its aggressive marketing campaign, and ongoing product development efforts.
Long also noted that Monzo had "woken up last year to this predicament" with the introduction of its premium accounts and is currently "struggling hard to get out" of these unsustainable initiatives.
Long also mentioned that Monzo's premium accounts are probably not the best idea for the company right now. She recommends that the digital bank should instead try to focus on unit economics, "bringing out and making the most of revenue-generating products such as loans and wealth services."
Monzo's FY 2019 results suggested the Fintech challenger is focused on increasing its lending, with £143.9 million in capital lent out back in 2019, which up considerably from only £19.2 million during the previous year.
In July of last year, Monzo had re-introduced its premium banking offering, beginning with Monzo Plus at just £5 per month and then later offered Monzo Premium at £15 per month. But the overall revenue impact of these products won't be confirmed until the Fintech firm's 2021 accounts are released at some point this year.
Monzo recently reached 5 million UK clients, but former company CEO, chairperson and co-founder Tom Blomfield recently confirmed that he'll be leaving the company due to personal reasons.


[ad_2]

Source link