[ad_1]

Roostify, a U.S.-based digital lending platform, announced on Tuesday it raised $32 million through its Series C funding round, which was led by Ten Coves Capital with participation from Cota Capital, Mouro Capital, Colchis Capital, Point72 Ventures, and JPMorgan Chase.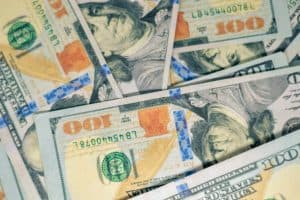 As previously reported, Roostify describes itself as a web and mobile service that claims to simplify and accelerate the home-buying experience by providing step-by-step guidance in the home and loan closing process. This allows agents, loan officers, and homebuyers to share and track critical information "seamlessly."
"By accelerating and demystifying the home loan and closing process, and increasing the accountability of everyone involved in the process, Roostify helps agents and lenders increase deal flow and reduce risk while creating a better, faster, less stressful experience for people who are buying homes."
Roostify further revealed that in 2020, it scaled to manage a 250 percent increase in overall platform volume. Today,  the company supports more than 200 lending institutions and handles roughly $50B in loan volume monthly. Roostify CEO, Rajesh Bhat, spoke about the investment round by stating:
 "That's why we are hyper-focused on perfecting and digitalizing the entire home buying journey from beginning to close. We design meaningful, end-to-end solutions that solve the complex challenges leading home lending institutions face on a daily basis. With this capital infusion, we will accelerate our vision of simplifying home lending without compromising on quality and time-to-market."
Roostify then added that it intends to use this funding to leverage innovative AI to simplify the entire home buying experience and grow its staff by 50 percent.


[ad_2]

Source link